visits <3

website hit counter
about us :]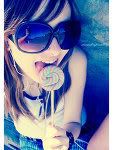 Welcome to my blogshop
Samantha and Calista
both 14 this year
but pls include name in msg ;D
any enquiries pls mail to reminisce.xx@gmail.com
if you have decided to buy anything from us, we assumed that you have read the terms and conditions and agreed to it
Pls spare a minute reading the T&C
thks and enjoy shopping;]



Rules and regulations <3
1)no refund of any item upon purchasal
2)both meetups and postage are available
meetups on the whole of red line and half of green line
3)no last minute changes of orders or you will be blacklisted
4)all prices are subjected to SGD and does not include postage unless otherwise stated
5) pls include ur name, contact num, e item r interested in buying
6)and oso the prefered meet up place and time (pls include 3 choices)
7)ppl who have min changes must tell us before we preorder or else blacklisted(we are not monsters and wont eat you up)
8) please do credit if you use mhy pics 8D
9)free meetups only for purchase above $30, the rest by postage



9)I have the right to end or cancel sprees if a problem occured during the process or if there are not enough orders
thx for reading, pls enjoy shopping =]





details on collecting items
best if you can choose by postage :)
postage: normal postage: 1.50 per item (depends on weigh, i will tell you how much it'll cost)

registered postage at $2 per item (depends on weigh)


meetup
-sembawang: FOC
-redhill to admiralty $1 on wkdays only

-orchad to yishun: $1 wkdays
-from tiong to somerset: $1.50

no meetup on purple line or reenline from cityhall onwards, choose postage :)

-for wkends meetup from bugis to yishun from 11-12 only: $1.50

no extra charges for time, but hopefully at my convenience or else please choose by postage

navigations

Home
instocks!
apparel sprees
accersories spree #2
nrwzd preorder #2
bag spree #2


calculator for ur convenience :]

our history

1)13 bracelets
2)5 dangling earrings
3)11 pairs of studs
4)19 balo slimming cream (chilli)
5)6 balo slimming cream (coffee)
6)mickey chef necklace #5
7)puffy heart necklace- white
8)5 pill studs
9)14 accersories from spree #1
10)12 slimming body wash-instocks
11)1 superman tee
12)2 VOV blusher-instocks
13)1 shimmery puff-instock
14)total of 84 bags from bag spre 1 & 2
14)5 bags instocks
15)36 items from NRWZD 1
completed sprees/preorders
acceseries spree #1
bag spree #1
bag spree #2
NRWZD spree #1



210 items sold and still counting...
do support <3

-reminisce-x3

do visit...
hocasjoy
everything_is_cheap
lovely-wardrobe
shop.shop.shop
le-littleshop
minicreations
loveee-fashion
x3shopping
fashionistasx3 <3
orange collection
enchanted-heaven
chagitte
dass-ed<3
starrycloset
D0152
girls paradise house
f-cuking love
shopping-trios
link
link


ARCHIVES
advertisement &
enquiries

">
advertisement

do not tag twice and no spamming
spam = bam











enquiries





we shall thnx...

Myzaak - Online Shopping

Snupped Laptop Sleeves
Friday
nrwzd preorder #2 have successfully ended.
the stocks will arrive in around mid-feb
nrwzd preorder #3 and
accessories spree #2[with around 50 design]
are now open!
so do visit :)
navigations are on the left.
- reminisce-x3 ;D ;
Tuesday
harlo people.
pls take note that reminisce-x3 will stop supplying for bag spree. blogshop that we have been supplying, pls look for another supplier. so sorry!

- reminisce-x3 ;D ;
Monday
nrwzd preorder #1 stocks have arrive.
people who have order items, please email me when eu wan to meet up.
navigation are on the left:)
bag spree #2
will end on the 8 october
do visit:)
- reminisce-x3 ;D ;
Wednesday
Bag spree #1 has successfully ended.
thks for your support
For those who have ordered but not paid, i have cancelled your order as stated.
I have done my part constantly reminding you all, but didnt reply or just take forever to reply.
We are also getting few instocks ;]
Bag spree #2 is opened now, closing on 8 oct, sry, but tht is when my exam is over.
getting more designs too =D
- reminisce-x3 ;D ;
Monday
Hi :]
for those ppl who had ordered for bag spree, please try to transfer the total amount to POSB 118-22121-4 latest by this thur. I will try to send in orders by friday so pls cooperate.
And those who are supplying from me and alrdy have the caps, please send in orders by latest wed and transfer by thur. I will be having bag spree #2 so those who still wan me to supply pls email me.
After you have transfer money pls sms with your
9225 1558
with your email name, order, account details and the amount you have transfered. Those supplying just put supply.
bags will arrive 1 month after i send in orders, so pls stop asking
thks ;] Please dont sms us after sending in orders cos we will be dealing wth quite a lot of ppl
-reminisce-x3
- reminisce-x3 ;D ;
Saturday
NAVIGATION R ON THE LEFT :)
NRWZD preorder

updated wth more products :]
taiwan spree ending at 31 july
and new accessories spree r out

do visit NOW!
supplying too mail me asap
reminisce.xx@gmail.com
- reminisce-x3 ;D ;